Lincoln Electric Frontier® 400X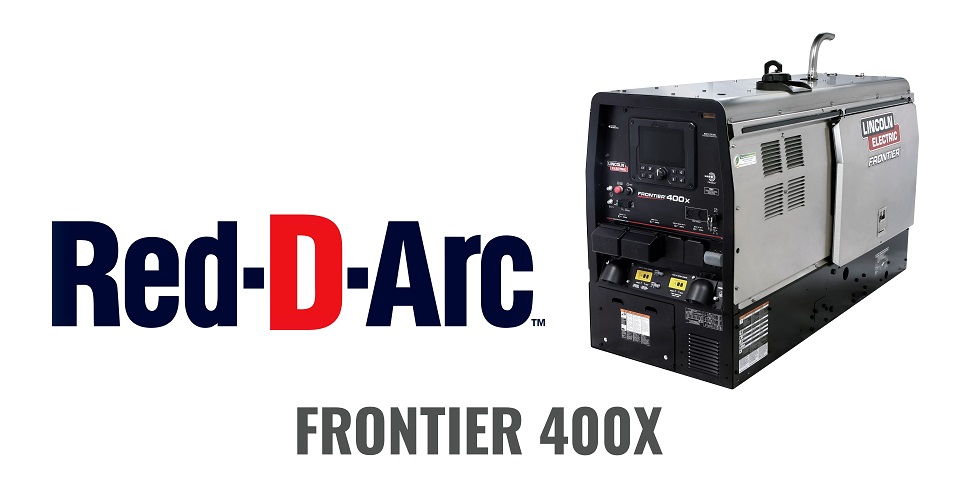 Introducing one of the latest welders that has been added to the Red-D-Arc fleet, the Lincoln Frontier® 400X diesel engine driven welder generator. Designed and engineered to be the ultimate machine for performance and versatility, the Frontier 400X is the go-to choice for handling whatever the job throws your way.
The Frontier 400X comes embedded with CrossLinc® Technology, enabling precise voltage and amperage control at the arc without the use of an extra control cable. Red-D-Arc carries both the CrossLinc Remote and the LN25-X™ CrossLinc-enabled wire feeder so you can maximize your productivity and safety by easily dialing-in the right parameters without making trips back and forth to the power source. Check out the video to get all the details about the Frontier 400X.
Contact the Red-D-Arc team to get in touch with one of our experts about our full line of welding equipment, including the Frontier 400X, today and find out more about options to rent, lease or purchase the right equipment to meet your needs.