Benefits of Welding Equipment Rental
Share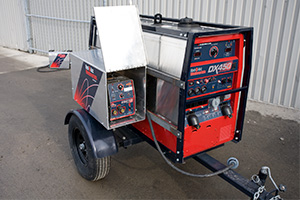 Are you unsure whether to buy your own equipment or to enter into a welding equipment rental arrangement? Renting your welding equipment may well be the better option for your business. There are many advantages to renting. We outlined a few of the them below.
Renting Your Welding Equipment Will Save You Money
The first thing you should take note of is that a welding equipment rental arrangement will save you a great deal of time, energy, and money.

If your budget is tight, you don't really want to have to lay out a large percentage on equipment capital costs than necessary. 
Reduce capital costs by renting your welding fleet
It may be more convenient for you to rent your equipment on an "as needed" basis until such time as you are sure you have enough work orders to justify investing in your own. This will help you maintain a comfortable cushion of profits until the time comes when you are ready to take your business to the next level.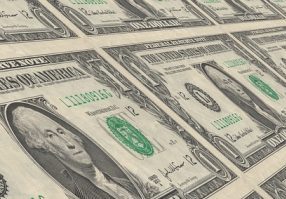 Renting Your Welding Equipment Will Save You Space
You may have only a limited amount of space in your current location. For many businesses, some of this space has to be open to the public. Another portion of it likely needs to function as your  office, warehouse space, and so on.
As a result, you really don't have the area to devote to storing large amounts of welding equipment, particularly items which only get used for a few specific tasks. 
Renting welding equipment frees up valuable floor space
Renting equipment during the peak times that you require it will free up a great deal of space in your location. You're paying for every square foot of space that you occupy, so why not minimize the space being used for storage.  Equipment in storage isn't earning anything for you, and it's probably deteriorating slowly through lack of use. We'll address that further down.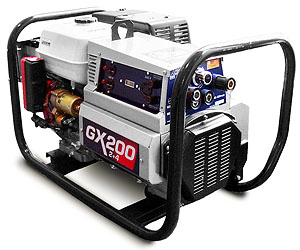 Renting Your Welding Equipment Leaves Your Options Open
Another thing for you to consider here is that renting your welding equipment will allow you to leave your options open.
If welding is only one of  many services that you  provide It may not make sense to store a lot unused equipment on site. 
Equipment In Storage Isn't Making You Any Money
Renting your welding equipment will allow you to concentrate your time and energy on diversifying the services that you provide to your customers. It will also help you optimize the use of your available floor space. 
Renting Your Welders Gives You Access to Most Up to Date Welding Technology
There have been some phenomenal advances in welding equipment by manufacturers like Miller and Lincoln Electric.  Technologies like Miller's Arc Reach and Lincoln's Surface Tension Transfer (STT) technology help make the welding process more efficient, save time and improve weld quality. Our team members will be glad to explain the benefits of new technologies like this and how they can contribute to the profitability of your business. 
Renting Your Welding Fleet Allows You to Scale Up Quickly For Bigger Jobs
If you are bidding on new projects that require a large volume of welding equipment, you'll probably need to get it fast when the job starts.  You also probably won't need the entire set of equipment once a large job has been completed.  With a rental arrangement, you stop paying when the job is done, and you're not left with a large fleet of welders that will sit unused until the next big project.  
Renting Welders Get Rid of Maintenance Costs and Hassles Completely
Well, they do, but not by you.  We've got a team of trained technicians that keeps our rental machines running smoothly.  You don't have time to haul equipment into the repair shop when you're trying to finish a client contract.  We can even provide a few extra machines that can be easily swapped in, should something go wrong with one of your live machines. Without the inconvenience of welding machine maintenance, you can focus on the work you're getting paid for. 
---
Get the Best Welding Equipment Rental Selection from Red-d-Arc
If you're ready to rent welding equipment, Red-d-Arc is the premier place to find whatever you may need. Our large online selection is easy to peruse, and makes it easy to find exactly what you're looking for.
If you have any questions, you can just contact us so we can help you find the best solution for your welding needs. Simply click the button below or call us at 1-866-733-3272 to  be  connected  to  your  nearest  branch.
Benefits of Welding Equipment Rental | Red-d-Arc