Comparing Welding Equipment Rentals
Share
Are you looking for the best rates on portable welder rentals? We can fulfill your welding equipment needs. At Red-d-Arc, we offer you a wide variety of welding equipment for almost every purpose. We provide customized recommendations on each piece of equipment that we rent out.
Get in touch with us today to learn more about our welding equipment rental and long term welder leasing programs. We make it our goal to provide you the correct welding tools for any job you have, delivered in a timely and cost effective manner.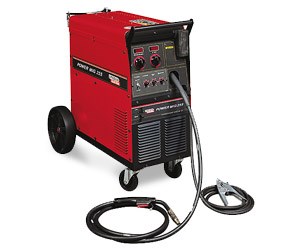 The Best in Welding Equipment Rentals
If you are looking for a great deal on a mig welder rental, check out our selection. Metal inert gas (MIG) welder models are great for welding indoors or in enclosed spaces. These machines use flux core wire that makes them the perfect option when welding tears or breaks on farm equipment.
However, MIG welders have plenty of other uses that make them perfect for a wide variety of other types of equipment. Keep in mind, however, that you do need a particular set of controlled conditions in order to obtain the best possible results.
We carry a variety of models, including the following:
---
We also have a great selection of stick welder rentals for you to choose from.
The new generation of stick welders is renowned throughout the world for its improved efficiency. Its accuracy insures a wider, smoother, more effective arc as well as a drastic reduction in the amount of sparks and splatter.
You can rent a wide selection of stick welder models from our inventory. Let us know what kind of environment you will be welding in. We will be more than happy to give you a recommendation as to which model will work best for your specific needs. We've got portable generator welders for remote job sites and  multi-operator welding packs for large steel erection and fabrication jobs.
Click here to learn more about the ES275i Stick Welder.
Click here to learn more about the E500 Stick Welder.
---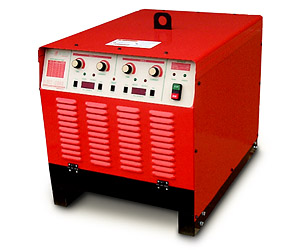 Red-D-Arc provides stud welder rentals as well. 
Nelson Fastener Systems' Pro-Weld line of stud welders are great for fastening threaded and non-threaded welding studs. These compact, powerful stud welders are  capable of welding stud 1/4″ up to a 1 1/14″ diameter  accurately and efficiently. The Pro-Weld Arc 1850 stud welder features constant output that enables the unit to serve as a power source that controls external stud welding units. The Pro-Weld Arc 3000 is a fully regulated power supply with that enables the user to dial in the desired weld time and current before starting a weld.  Nelson Pro-Weld Stud machines are known for their ability to produce precise, consistent stud welds. 
Red-d-Arc has the best deals on welding equipment rentals.
PipeWorx multi-process pipe welders are built especially for pipe welding professionals. In the shop or on-site, these welding equipment rentals are specifically engineered to help pipe welders produce consistent welds with extreme efficiency.
Check out our selection of Miller pipe welders online and choose from the PipeWorx 350 FieldPro system, or the PipeWorx 400 Welding System.
Contact Red-d-Arc Today to Get the Best Rates on Portable Welder Rentals
If you are searching for the very best deals on welding equipment rentals, give us a call today. We can give you great mig welder rental deals as well as the very best prices for stick welder rentals. We offer a wide range of different styles to suit your every need.
We have the rates on state of the art welding equipment that none of our rivals can match. Let us know what kind of welding equipment you need and we will be more than happy to give you a quote. Get in touch with us today at 1-866-733-3272 to learn more about what we can do on your behalf.
Comparing Welding Equipment Rentals | Red-D-Arc