Featured Product: Millermatic 252 – The welder that you can teach anyone to weld with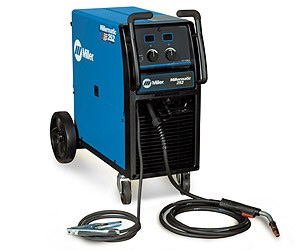 The Millermatic 252 —sometimes referred to as the Miller 252— is an extremely popular and easy to use welder. You only need to see the reviews quoted on Miller's product site to see how much those who use this welder like it. It can be used for metal fabrication, maintenance and repair, farm and home use as well as light industrial applications.
Capable of MIG (GMAW), Wirefeed, and Flux-Cored Welding (FCAW),this machine employs Active Arc Stabilizer technology which creates consistent power output resulting in better quality welds. The push/pull gun connects directly to the unit with no extra module required in between.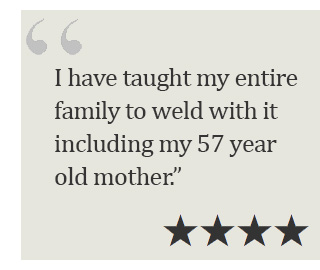 The unit detects the gun automatically and recalls the voltage, wire feed speed and timer of the active gun. There's a panel on the front of the unit with a quick-reference parameter chart so you can quickly apply the correct settings for the consumables you are using. This welder has the highest output in its class (250 A at 28 VDC) allowing longer welding times on high-end applications. This is a very popular unit, praised for its ease of use by people who are learning to weld, hobbyists and others for whom welding is only one of many tasks they perform in a day. One user says that he taught his entire family to weld using this machine, including his 57 year old mother. Feature rich, well thought out, and easy to use, you would be hard pressed to find a better welder than the Millermatic 252.
Interested in renting one? Request a Quote.
See the Millermatic 252 in Action