Now Available at Red-D-Arc: Axxair SATFX-170 Welding Head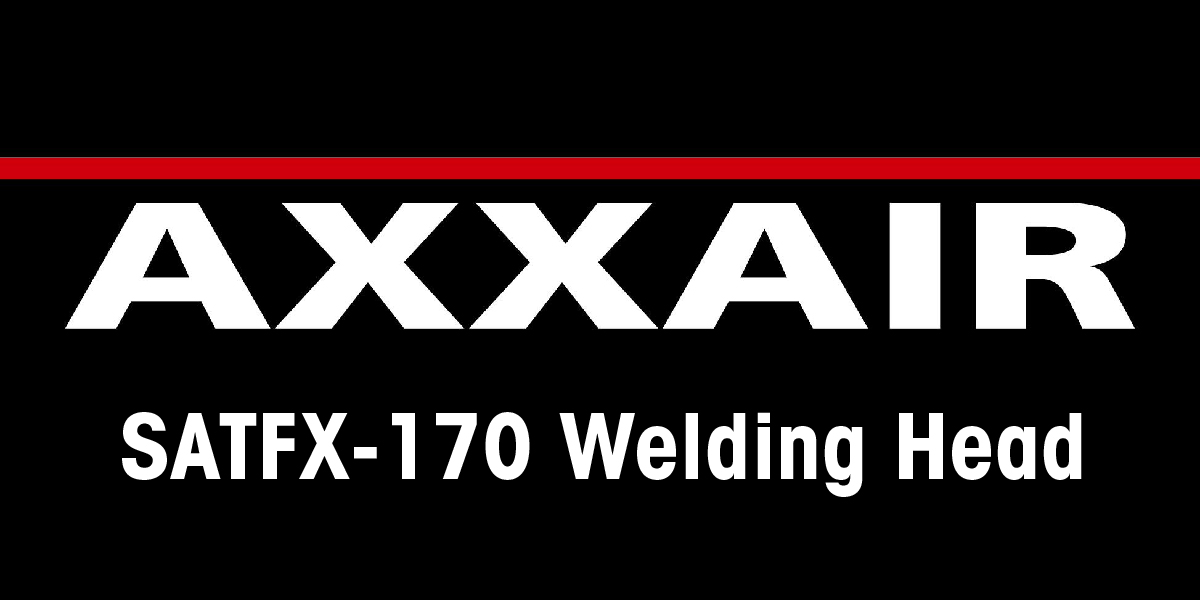 We are excited to announce that the SATFX-170 closed welding head from Axxair is now available in the Red-D-Arc orbital welding equipment fleet. In addition to the SATFX-170 closed head, we also offer the 170 Series SAW and 221BM Facer to complete the package. Combined, the set can perform fusion welding on up tubing up to 6″ in diameter.
SATFX welding heads are designed to meet the most demanding welding specifications. The protective atmosphere provided by the closed heads permits welding in an inerting chamber, resulting in welds with very minimal discoloration and perfectly clean weld beads. Although they are commonly used in industrial sectors sensitive to hygienic conditions such as aeronaut­ics, semi-conductors, pharmaceuticals as well as food and beverage processing, the narrow width of the head also makes them ideal for use on con­struction sites where only a small amount of straight sections are in demand. They can also be used in workshops and clean rooms.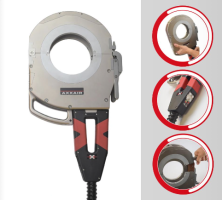 What you need to know about the SATFX-170
Closed head with liquid cooling and 8-meter cable for SAXX welding power sources

Operates without grease meeting clean room standards

Direct gas supply with an optimized gas diffusion system 

Standard jaws in aluminum

Two ergonomic handles to facilitate handling and positioning

Two pivoting windows with welding glass (grade 10)

Adjustable force clamping system ensures a consistent clamping

Integrated electrode offset adjustment
At the moment, inventory of the SATFX-170 closed welding head is extremely limited. If you are interested in learning more, contact our orbital welding experts for more details.