Hurricane Season? Here Are Five Important Standby Tips to Consider
Share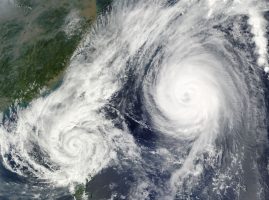 The hurricane season is arriving soon. A lack of an emergency plan could lead to severe losses such as possible business and financial collapse of the organization.
Per the Federal Emergency Management Agency reports, 90 percent of small businesses close shop if they cannot resume operations within five days after a hurricane strikes. Another 20 percent of these companies usually spend more than ten days a month on business continuity plans.
With industrial generator rental, you can install backup power systems in hurricane-prone areas to enable the facilities' equipment to remain operational. That means, almost within ten seconds of a power outage, your backup generator ensures smooth operations for multiple days during this severe weather season.
Here are five tips to consider for power preparedness with standby systems:
Prepare Before the Hurricane
Hurricane Dorian in 2019 was categorized as a powerful Category-5 storm that marked the costliest disaster in the Bahamas and threatened the Southeastern U.S. coastline.
If this season's hurricane predictions are accurate, 2020 will be the fifth consecutive year of above-average tropical activity for the U.S. Hurricanes are unpredictable natural events that can occur regardless of the official forecast.
Your facility may lose power supply for a sustained period when the disaster occurs with minimal warning. Businesses along the coastline and 100 miles or more inland have to identify the vulnerable areas and potential impacts to develop a proper plan. Setting up your backup power equipment can help your business during emergencies and resultant downed power lines.
Know Your Power Needs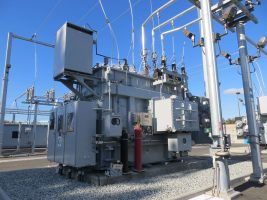 Review your facility's physical structure and electrical load carefully to prevent over or under-sized power generating equipment leading to downtime due to a natural disaster.
While a small generator will fail to handle the facility's power demands, a large diesel engine generator may not run at its optimal temperature, causing wet stacking and reduced engine performance.
Either way, it may lead to generator failures and expensive engine overhauls that further result in production losses due to halted operations.
Qualified industrial generator rental specialists can configure appropriately sized equipment to meet your specific requirements.
Consider the Local Regulations
Local and state sound transmission and noise emission regulations significantly differ from business locations. Code compliance is crucial for businesses to avoid government penalties and ensure higher reliability of the supplemental power source.
Another essential factor to consider is the placement of the equipment in your facility, whether it offers ample space and access for the diesel generators.
Depending on the distance between the generator and the main facility, you may need to install sound-attenuated enclosures or exhaust silencers to reduce decibel readings and installation costs.
Review Your Budget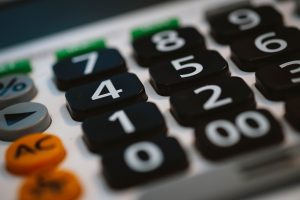 If you are running heavy machinery that may come to a halt due to hurricane-resultant outages, the productivity will dwindle. For some businesses, purchasing an industrial diesel generator makes sense, while others may benefit from renting power backup equipment.
To determine this, understand how your business works and how much it relies on power supplied from the utility grid.
Purchasing a generator outright means you will be responsible for its maintenance, inspections, and repairs. These expenditures are considered capital expenses, including the costs of hiring technicians to fix the issue.
On the other hand, renting backup generators may be more affordable as you only pay for the operational expenses. But if the location is remote, it may be better to have a permanent backup.
Choose the Experts
More than anything, it is the power solutions provider you choose that makes a significant impact on your business's power preparedness plan.
Ensure that the company you pick has a wide selection of standby and portable generators. They must have expertise handling the needs of diverse industries, both operational and production facilities.
If needed, they should allocate their resources and training personnel to explain the equipment's application and process selection. Consider their location and find out if they can ship the rental equipment to your site on demand. They must provide specialized solutions, services, and support.
Red-D-Arc is one of the largest provider of industrial generator rental equipment in North America. We provide power solutions for sale, lease, and rent for varied commercial and industrial needs.
Our technicians can configure the generator per your exact power requirements to prevent unexpected system failures during this hurricane season.

Hurricane Season? Here Are Five Important Standby Tips to Consider | Red-D-Arc