Generator Paralleling Delivers Increased Fuel Savings Compared to Single-Unit Operation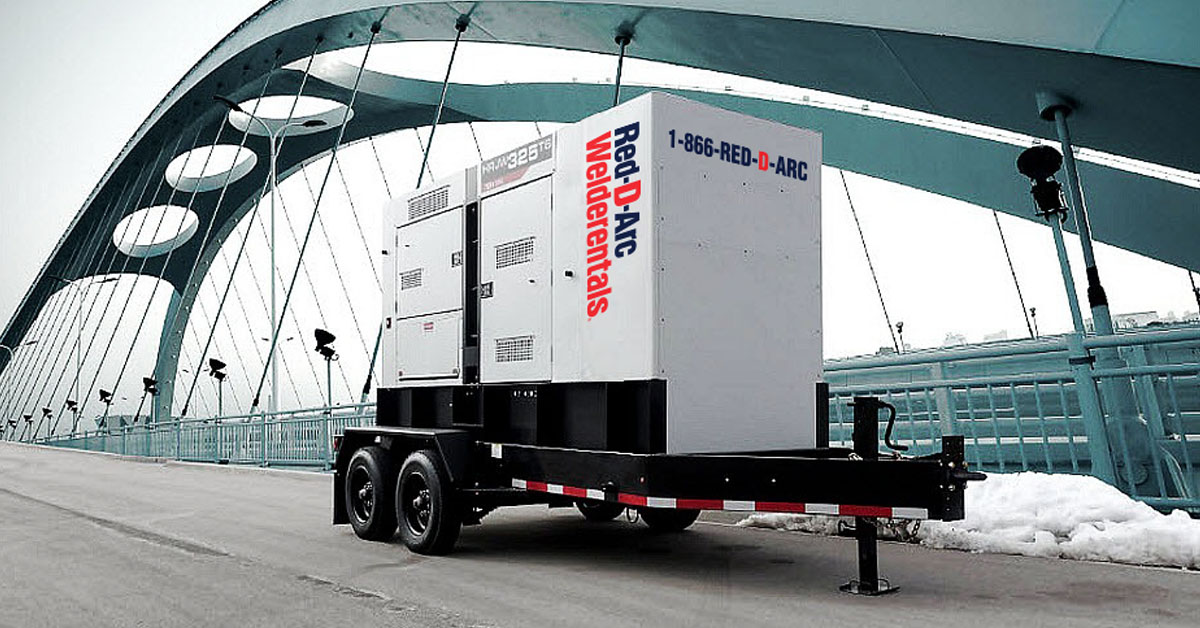 Share
As the State of California continues their pursuit for clean air coupled with some of the strictest emissions regulations in the US, Red-D-Arc Powerentals has responded with the addition of HIPOWER 325 kVA T4F towable generators, a new 4000 amp distribution panel and a new rental-asset-specific GPS feature to their rental offering.
With these additions to their lineup, Red-D-Arc is now competitive through the 1+ megawatt rental offering which is achieved by paralleling combinations of 190 kVA, 240 kVA and 325 kVA generators that offer the advantage of enhanced fuel efficiency compared to a single, 1 megawatt unit for applications with fluctuating power requirements.
By demonstrating this new arrangement and the fuel savings associated with this offering, David Rodriguez, Red-D-Arc's Generator Specialist for our West District, was successful in winning Tier 4 Final-only projects that required a minimum of 1 megawatt of power. The rentals commenced with the delivery of four 325 kVA units, accompanied by a distribution panel and the necessary power cables to complete the job.
With the addition of ZTR GPS fleet tracking asset management telematics, we were able to provide the customer with various operating data including load percentages, GPH (gallons per hour) fuel consumption, as well as bringing on and shutting off generators as the power requirements fluctuated. The GPS provided data to support the customer's fuel savings and also demonstrated continuous real-time review of operating conditions which enabled our team to remotely diagnose a shutdown related to the customer's equipment, resulting in savings in time and manpower, as well as travel to and from the restricted-access job-site.
Several other contractors working on the project asked how and why this unique setup was in place and, as a result, additional rental opportunities are in the works! As fuel prices continue to climb, opportunities to reduce fuel consumption are becoming more important than ever.