Dry Ice Blasting Paint Booth Rental Package
Share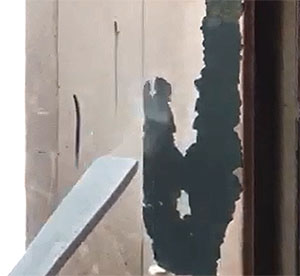 Industrial paint booths require periodic cleaning in order to maintain productivity and quality. On average, paint booth cleaning intervals range between 6 to 12 months. Typical cleaning methods involve hand scraping and wire brushing. Awkward angles and hard-to-clean areas like seams and bolt heads make this time consuming process very challenging.
To help our customers address this challenge Red-D-Arc has developed a Dry Ice Blasting Paint Booth Rental Package. This turnkey solution includes dry ice blasting machines, dry ice, high pressure air (if required), synthetic coatings (to limit future paint adhesion on booth interior) and on-site operating and safety training.

With the support of Red-D-Arc Blast Cleaning Specialists, plant maintenance teams are able to leverage dry ice blasting technology themselves rather than using specialized service contractors, which amounts to significant savings.
To learn more please contact:
Ken Krefting – Dry Ice Blasting Specialist
Ken.Krefting@Airgas.com
815-245-9413