Share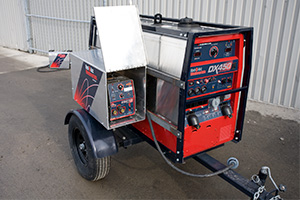 Are you unsure whether to buy your own equipment or to enter into a welding equipment rental arrangement?
Renting your welding equipment may well be the better option for your business.
There are many advantages to renting. We outlined a few of the them below.
Renting Your Welding Equipment Will Save You Money
The first thing you should take note of is that a welding equipment rental arrangement will save you a great deal of time, energy, and money.
If your budget is tight, you don't really want to have to lay out a large percentage on equipment capital costs than necessary. 
Reduce capital costs by renting your welding fleet
It may be more convenient for you to rent your equipment on an "as needed" basis until such time as you are sure you have enough work orders to justify investing in your own. This will help you maintain a comfortable cushion of profits until the time comes when you are ready to take your business to the next level.