Share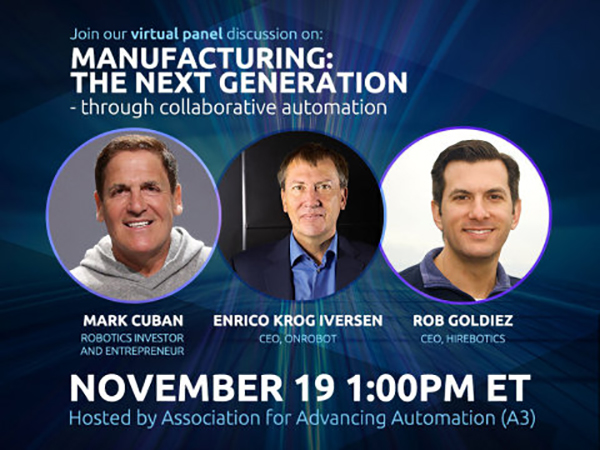 The Impact of Collaborative Robotics
Collaborative robots like the BotX Welder are shaping the future of manufacturing.  Rob Goldiez of Hirebotics joins robotics investor Marc Cuban and Enrico Krog Iverson of OnRobot to discuss the impact of collaborative automation technology.
November 19 at 1:00pm ET
'Manufacturing: The Next Generation — through collaborative automation' 
This virtual event will see the robotics thought leaders discuss their powerful visions of the future of manufacturing. The expert panel will share insights on how collaborative automation helps future-proof manufacturing companies, helping to build resilience and reduce risk as the world navigates unprecedented COVID-19 challenges where uncertainty is now the only constant.