Share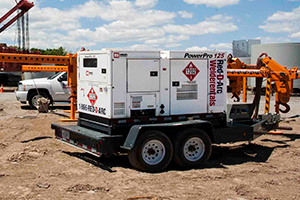 To begin, let's establish what exactly we're talking about when we say "biodiesel." ASTM (American Society for Testing and Materials) has published a standard, D6751-07b, that defines what biodiesel is. We're not talking about used cooking grease, or even commercially produced biodiesel, if it doesn't meet this standard.
Also, the word "biodiesel" is often used to describe what is actually a blend of biodiesel and diesel fuel. (The diesel fuel sold for on-road use in the U.S. is Ultra Low Sulfur Diesel fuel, or ULSD.) The term "BX" designates the blend ratio, where "X" stands for the percentage of biodiesel in the blend. So B100 means 100%, or pure, biodiesel, while B20 means 20% biodiesel mixed with 80% ULSD.
Additionally, this article doesn't address OEM recommendations or warranty limitations. We're simply looking at the question from a mechanical standpoint.
So now, with all that out of the way, what's the bottom line?
(more…)