Share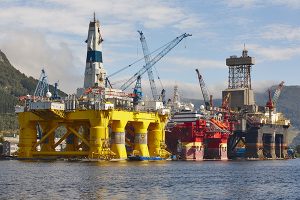 The oil and gas industry plays a very important role in the global energy supply as well as the world economy. Many technologies are crucial to the existence and functioning of this multi-billion dollar industry. One of these is welding.
The oil and gas industry utilizes various highly complex infrastructure such as rigs, pipelines, platforms, plants, and facilities. The majority of these infrastructures are created using welding technologies. Welding is critical in oil and gas operations both for the construction of new projects and for the maintenance of existing facilities.
Applications of Welding in Oil and Gas
The oil and gas industry is divided into three major stages of operation. These, which can be referred to as sectors, are Upstream, Midstream, and Downstream. Welding is widely used across all these sectors and its applications can be classified accordingly.