Share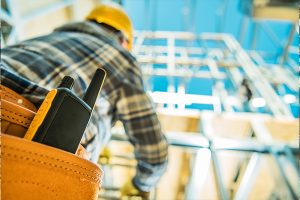 The construction industry is responsible for the creation of all kinds of  structures with varying sizes, levels of complexity, and uses. From simple, small structures such as family homes to large, complex ones like bridges, dams, and manufacturing plants.
Structural integrity and durability are the most important considerations in this industry. This is why the construction industry employs a very large quantity of metals. In the United States alone, more than 40 million tons of steel are used annually in the construction industry. The majority of this quantity is used to create structural frameworks. This is where welding plays an indispensable role in construction.
Welding technologies are widely usedin the construction industry, mainly for the fabrication of structurally sound metal frameworks for by fusing various metals components. It also used to create and maintain non-structural components. Some of the welding used for construction is on pre-fabricated in a shop environment while other parts of the welding process are done on-site.
Applications of Welding in Construction
Construction comprises numerous industries, including transportation, oil and gas, telecommunication, power, manufacturing, many others. The construction industry is very broad & diverse and is divided into three major sectors which differ by the type of structures they create. These sectors are Building, Infrastructure, and Industrial.
The application of welding, is crucial to all three sectors.
(more…)