Share
Whether you're working in the petrochemical, manufacturing, or food and beverage industry, plant shutdowns are inevitable. Plant maintenance is vital to optimizing the peak performance of a facility to ensure profitability, safety, and regulatory compliance.
From a routine plant shutdown and maintenance period, metrics such as quality, schedule, and cost can be measured and planned in advance. However, exceptions such as the global outbreak of the COVID-19 global pandemic can pave the way for unexpected maintenance opportunities. In a move to contain the virus spread, companies close up shop temporarily to follow government mandates, protect their employees and take advantage of the opportunity to perform deep-cleaning routines using technologies like dry ice blasting on their factories simultaneously.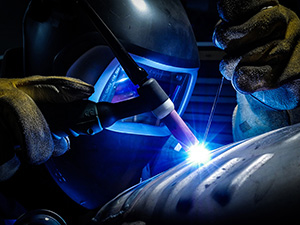 Due to decreased market demand and socioeconomic factors, ramping up production won't make sense in this time of crisis. Economically, increased future profits from plant maintenance might outweigh the revenue loss from operations and expenditures from the plant shutdown once all capital assets are calibrated to perform optimally.  In this article, we discuss the crucial steps on how to manage a successful plant turnaround with welding factored in.
1. Planning and Scope Management
Plant shutdown or turnaround requires detailed project management. Managing complex layers of plant maintenance that revolve around three crucial standpoints of cost, time and quality can make or break the plant turnaround performance.
Stakeholder involvement also plays a part in setting the scope of work for the plant shutdown. Success should be measured from the business, operation, execution, and organizational perspectives. Hiring plant turnaround service providers can be beneficial in terms of shutdown expertise, while in-house skilled staff can provide the essential historical data from previous plant shutdowns to set the baseline metrics and benchmarks. These can include:
Calculation of labor hours and rates
Initial work packages
Equipment data records
One example of this client-contractor integration would be a defective pipeline weld requiring repair every few weeks. While a short-term solution by the client would be to weld over the cracks, in due time it will cost more in the long run if failure analysis is not performed by a competent welding engineer. It could be as simple as identifying the root cause, or as complex as examining fractured surfaces under an electron microscope and performing metallurgical tests.
2. Cost Management
Plant shutdowns can be very expensive, as any profits spread over the years can be slashed in a span of weeks to a few months' time. Whether on a full-scale or segment basis, you need to factor in two direct costs on your estimates: maintenance fees from execution and profit loss.
As plant maintenance incurs costs, scheduled stoppage for plants is often moved from annual to 3-5 years due to upfront investment in quality machinery. However, any lack of routine maintenance on aging equipment can impede the productivity of a plant. Industries that rely heavily on welding can cause major headaches once welding equipment breaks down.
In three words, here's one way where you can save up on costs: Preventable Cost Efficiency (PCE). Put actual numbers to the problem by dividing the cost of service per hour and the cost of production maintenance per hour. If a plant turnaround service provider charges $50/hour and downtime costs $500/hour, then PCE is 10%. You could pay $10 now for preventative maintenance of your welding equipment or pay $55 later for the repair of hard or soft failures.
3. Schedule Management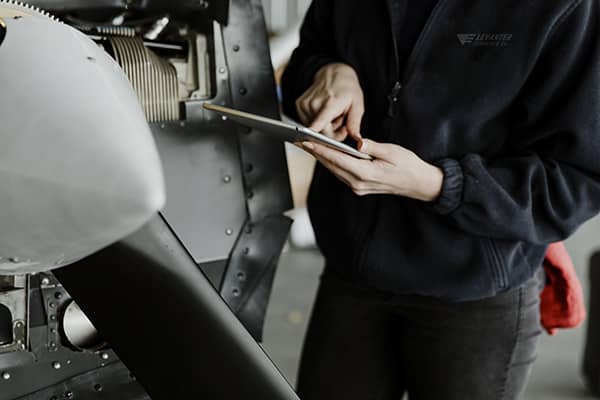 Since plant shutdowns have a direct cost-to-schedule ratio, there's enormous pressure to finish the turnaround early or on time for potential savings. This requires efficient resource management: planning for risk mitigation, expert plant turnaround services, lead times on material and equipment procurement, labor availability, and duration of work packages. Maintenance systems are grouped into:
Routine
Predictive
Breakdown
Preventive
Turnaround managers schedule the scope of work on a critical path method (CPM) – achieving essential objectives in the shortest amount of time. Red-D-Arc provides two value-based solutions to this time-deficit problem: orbital welders produce quality pipe welds and minimize weld time by utilizing a gear-driven track ring system, while multi-process TIG welders combine 4-in-1 solutions (TIG welders, MIG welders, flux core and stick welding) providing a flexible versatile welding solution.
4. Inspection and Execution
For heavy-impact industries reliant on welding, inspection for plant shutdown should be done in an agile process with control points. Prior to procurement, welding engineers should perform material inspection alongside the planning phase to determine on a priority basis what needs removal, replacement, repair, or alteration.
To repair weld, knowing the material specification can't be overstated. Welding engineers or turnaround managers should cross-reference construction drawings with the maintenance handbook and identify any grade markings that require regulatory compliance such as ASTM and AISI/SAE. Welding aluminum and steel on building structures require different welding procedures under AWS D1.2 and AWS D1.1, respectively.
Even far stricter under ASME B31 Code for Pressure Piping are boilers, vessels, and tanks with ASME marking stamped on nameplates. Stringent regulations impose that only contractors with "R" stamp issued by the National Board of Boiler and Pressure Vessel Inspectors are qualified to perform welding on these components.
For accuracy, cut the weld material for laboratory analysis and identify minimum requirements below:
Welding process used
Welding electrodes or filler metals to be used
Preheating and post-weld heat-treating requirements
Heat input control
Defect removal
Final inspection and non-destructive testing (NDT)
5. Quality Assurance / Quality Control (QA/QC) and Safety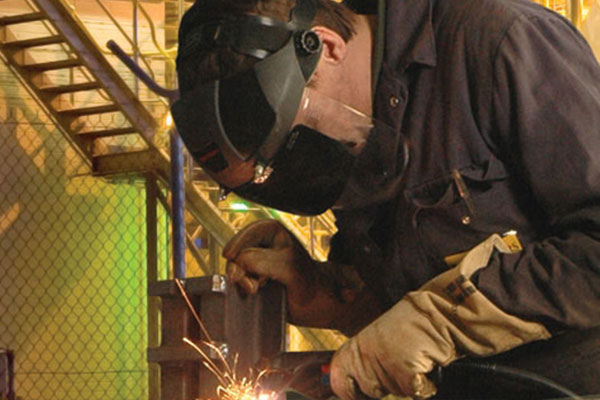 Once plant shutdown is underway, perform safety regulations on-site for welded components per ANSI Z49.1 Safety in Cutting, Welding, and Allied Processes. Anytime a TIG welder enters a confined space for repair, local exhaust ventilation measures such as a downdraft bench and movable hood should be employed.
Existing building steel has external structural loads to be removed before weld repairs so consult AWS D1.7 Guide for Strengthening and Repairing Existing Structures. To minimize hydrogen-induced cracking and restore ductility, induction heaters can be employed for pre-heating and post-weld heat treatment, resulting in efficient weld quality of high-strength and low-alloy steels.
6. Restart
Plant shutdowns won't be complete without final inspection for testing and commissioning. Once all systems are up and running with normal or improved performance levels, regulatory agencies will give you a green light for the startup. The final report will serve as baseline data for future plant turnarounds.