Different Types of Miller TIG Welders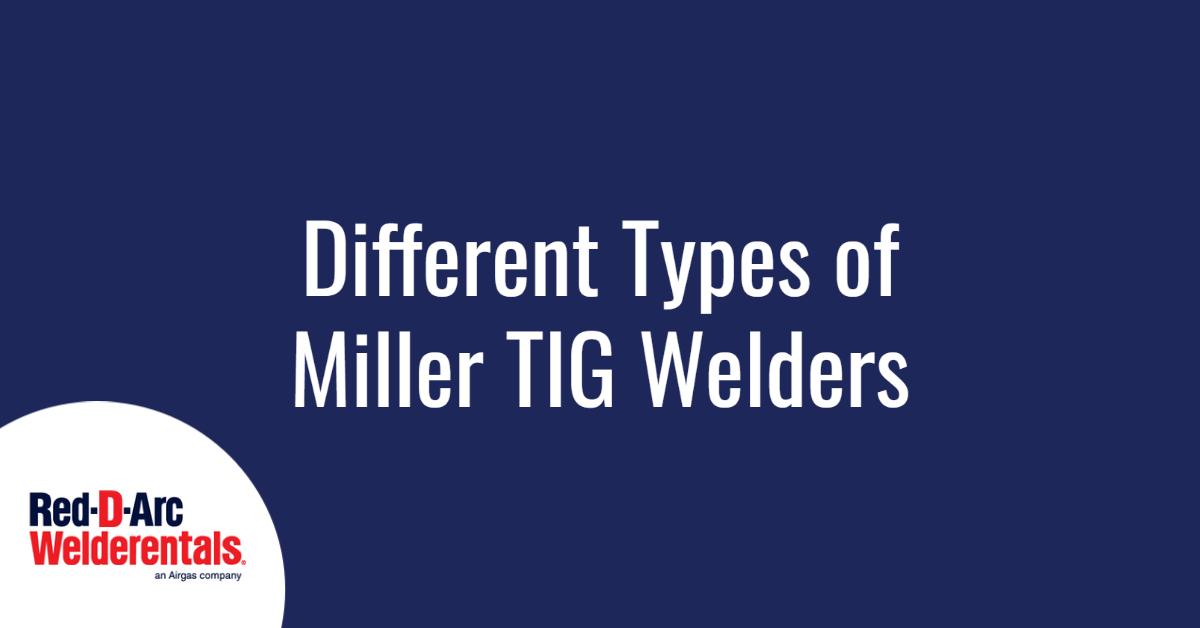 TIG/GTAW is great for when you want to make exact, precision welds between metals like mild steel, aluminum, or stainless steel. Whether using a foot pedal, thumb switch, or fixed amperage, TIG welding is often considered to offer more control than other processes, which makes it a great option for those crucial projects.
However, a precision welding process benefits from using the proper equipment. With so many options on the market, it can get overwhelming. But Miller Electric's industry-leading TIG power sources are a great place to start your search. These powerful and full-featured machines come in a variety of options to meet all your needs. Here are a couple different types of Miller TIG welders. 
Miller Dynasty 200 AC/DC TIG Welder
The Dynasty 200 AC/DC TIG Welder is not the largest (highest output) machine in the Miller Electric stable, but it provides more than enough power for a vast array of applications, especially when welding will be done manually and/or using multiple passes. The Dynasty 200 machine provides a maximum of 200 amps of welding output, but 150 amps at 60 percent duty-cycle. Even 150 amps is often more than enough output for novice and expert welders alike. This machine also boasts a small footprint and light weight of only 45 lbs. due to its inverter-based design.
However, don't expect having to sacrifice capability: this machine is packed with many of the features found on higher-output power sources such as AC output and pulsed waveforms for ease of welding aluminum and thin materials. On-board high-frequency arc starting is useful when welding aluminum, but this feature—as well as Miller's Lift-Arc technology—is beneficial in minimizing the risk of tungsten inclusion as the result of harsh arc starts.
Miller Syncrowave 350 LX
The Syncrowave 350 LX is a flagship Miller power source; its time-tested rectifier-based design is well-known for its durability, reliability, and longevity.  It also offers a little more output than the Dynasty 200: 350 amps at 40 percent duty cycle. But like the smaller counterpart, the Syncrowave 350 LX has a range of features that help to make high-quality welding faster and easier.
Red-D-Arc Welderentals™ an Airgas company rents and leases welders, welding positioners, welding-related equipment, and electric power generators – anywhere in the world. Our rental welders, positioners and specialty products have been engineered and built to provide Extreme-Duty™ performance and reliability in even the harshest environments, and are available through over 70 Red-D-Arc Service Centers, strategically located throughout the United States, Canada, the United Kingdom, France, and the Netherlands, as well as through strategic alliances in the Middle East, Spain, Italy, Croatia, and the Caribbean. From our rental fleet of over 60,000 welders, 3,700 weld positioners, and 3,700 electric-power generators, we can supply you with the equipment you need – where you need it – when you need it.