Limited Time Only Offer: Welding Equipment Packages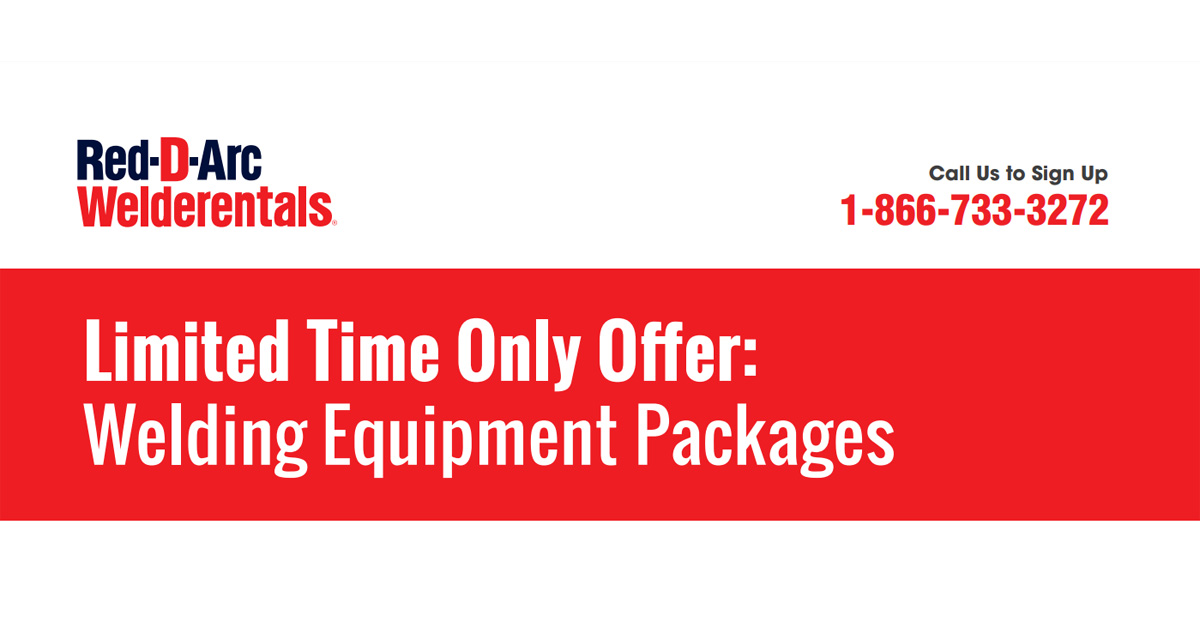 Red-D-Arc is excited to announce a new program for in-stock welding equipment. Beginning on March 1, you can choose from select welding equipment packages and lock-in pricing for 36 months.
Welding equipment packages include:
Equipment guaranteed by Red-D-Arc

Replacement equipment during repairs

Option to upgrade equipment over 36-month period
Contact your Red-D-Arc representative to learn more. Hurry while this offer lasts and equipment is in stock.