Nu-Ice COMMANDO® 55 Dry Ice Blaster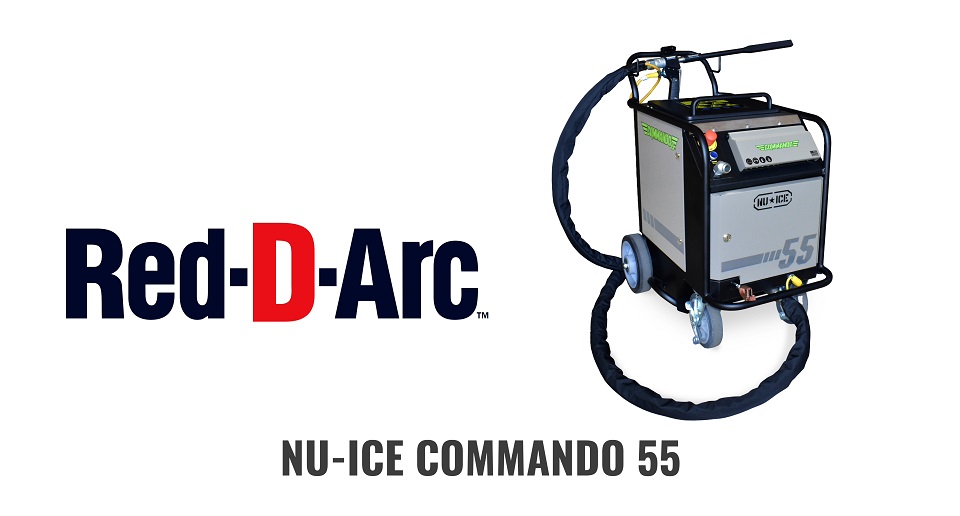 Check out this video featuring the Nu-Ice COMMANDO® 55 Dry Ice Blaster! The COMMANDO 55 is the most powerful dry ice blaster in its class, delivering maximum blasting velocity with no secondary waste for the perfect clean in place solution. The patented BlitzFeed® freezeless dry ice delivery system coupled with the industry's only integrated moisture separation prevents bridging and ensures reliable ice feed.
Our Nu-Ice rental package is the most comprehensive on the market, encompassing five different nozzle varieties and all the tools required to accommodate just about any onsite job requirement. Watch now to see why Red-D-Arc's Commando 55 package is the preferred choice in the rental industry.
Contact us to see what the Nu-Ice COMMANDO 55 Dry Ice Blaster can do for you and to connect with a dry ice blasting specialist for more information about our full line of dry ice blasting equipment and capabilities.