Dry Ice Blasting for Robotics, Weld Lines and Fixturing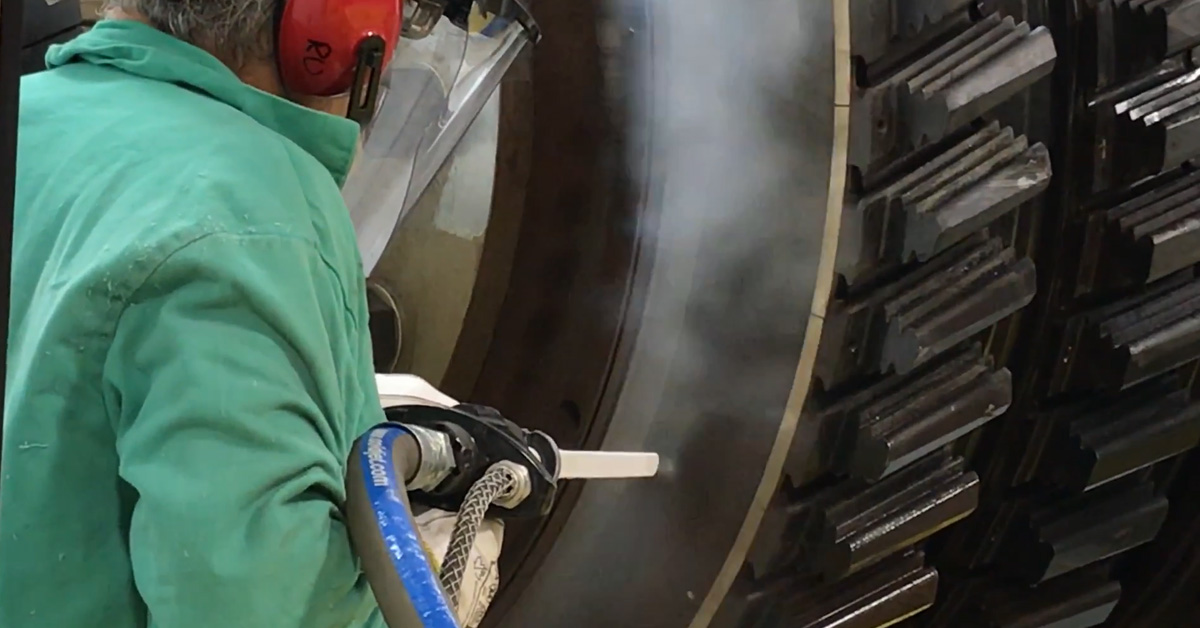 Weld spatter, resin, smoke, dampering adhesives and other carbonized deposits all have a tendency to build up and contaminate robots and surrounding production equipment in fabrication, automotive and manufacturing spaces. This can lead to misalignment issues, inaccurate welds, increased scrap rates and reduced efficiencies if the equipment is not properly cleaned. Due to its characteristics, dry ice blast cleaning is an ideal application for the cleaning maintenance of robotics, automated weld lines, fixturing, tooling and sophisticated machinery lines requiring specialized cleaning considerations. Some of the benefits of using dry ice blasting include that there is:
no water/no moisture

no secondary waste

no downstream contamination

no residues(s)/non-corrosive
In addition, the application offers a carbon neutral solution that is non-toxic and more environmentally responsible than some of the alternatives types of cleaning, complementing sustainability models and preventative maintenance plans.
One of those alternatives is a manual cleaning process. This traditional way of cleaning is both unproductive and unsophisticated. It can also:
be time consuming and labor intensive

take production equipment offline for a disproportionate period of time, resulting in lost money

risk damaging equipment and reducing asset life— an important consideration in today's tight supply chain environment

tie up maintenance teams and other skilled workers whose time is best spent on more productive activities
Dry ice blasting offers a modern solution to these cleaning and maintenance pain points. Unlike other methods, it allows you to "clean in place" meaning weld lines, fixturing and production equipment can be effectively cleaned online, in-place and with no disassembly, reinstallment or calibration of equipment required. It's also non-abrasive so when used properly, it will not damage photo eyes, sensory components, cabling, electricals, and other sensitive parts or substrates of the machine. Blast cleaning with dry ice also eliminates misalignment and associated performance issues and only requires a single operator so it is a safer, faster and smarter technique compared to manual cleaning methods.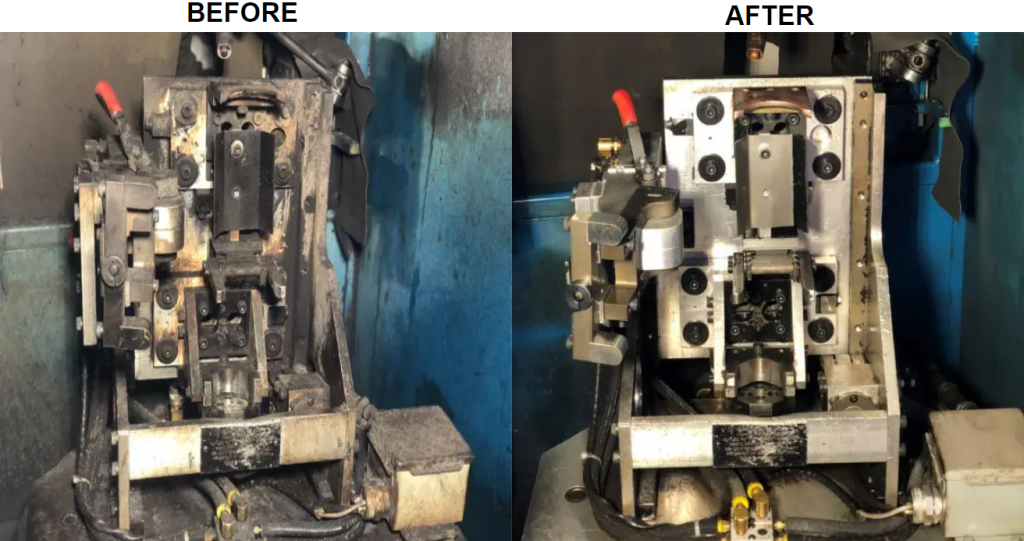 There's a lot of use for dry ice blasting technology. It is highly versatile and is suitable to address cleaning requirements on surrounding equipment such as:
fixturing and tooling

transfer cases and proximity switches

electrical components and cabinets

cabling and ancillary equipment

weld tables, positioners and trunnion systems

and most other equipment or components that require cleaning
The Red-D-Arc team of dry ice blasting specialists are positioned nationwide and can tailor a  turnkey rental solution that fits the needs of your next maintenance cleaning, deep clean, equipment refurbishment or upcoming shutdown. Download the flyer for additional details about our services and contact information.